Dorayaki
This is a sandwich pancake inspired on the traditional Japanese Dorayaki. It is made out of two single pancakes. They are filled with a sweet red bean paste and sealed. Cake Concepts transformed the pancake into a new product. Delicious and appealing. Tradition transformed into unique convenience. Any local style pancakes can be transformed into a nice and tasty product.
Tasty tradition
All Dorayaki machines are equipped with surface printing. This adds attraction and fun. It can be used as marketing or  to indicate the flavor. With our technology any combination of size, recipe and filling is possible. The filling can be sweet, savory or dairy. It is applied after baking. Dorayaki pancakes can be conveniently sealed, half-open or sandwiched only. Want to create more variation? Combine the recipe with inclusions or chocolate enrobing. The sandwich pancake combines tradition and convenience in a very attractive way.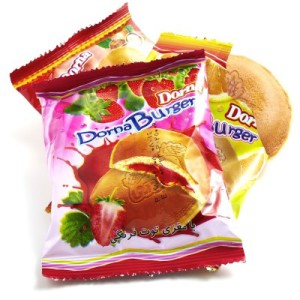 Convenient
Dorayaki sandwich pancakes are closed after filling. In every bite you can taste rich flavors. The pancake pockets are very convenient to eat. Perfect for any snacking opportunity.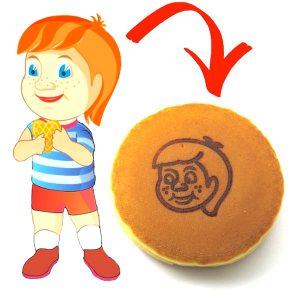 Attractive
The surface is nice and smooth. A clear print can be applied. Any design is possible. This application is by heat. Changing the design is very easy. It requires a minimal investment.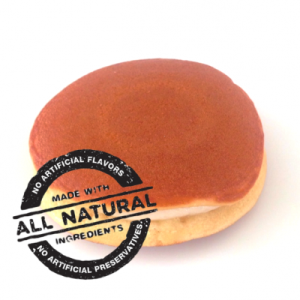 Pure taste
Normally after baking the single pancakes, the filling for inside is applied. After baking the single pancakes, it is an option to cool them before filling. Then any chilled diary or savory filling can be applied. On our machines any healthy or clean label product can be produced.
If you are interested in Dorayaki equipment, the website of our sales partner Cakeconcepts contains more information about the machinery. We also have some additional movies available on our website and on youtube.