What is a Fun Cake Manju?
The Fun Cake Manju is avery attractive three-dimensional cake with filling or inclusions. Cake Concepts transformed this cake "Manju" into the Fun Cake Manju with super appealing looks. Fun Cake Manju is a center filled cake with a typical weight range from 10-40 gr. The filling portion of the fun cake manju cake can be up-to 30-40% percent of the product weight. The real attraction is the unlimited variation of the shape. Many spectacular designs are possible and the variation in filling is unlimited.IQ, MKK
Unique technology
Unique and different from all other suppliers Cake Concepts applies the filling before baking. This way the filling is part of the product itself which makes the Fun-Cake a unique and an intense tasty experience. To obtain the clear and detailed appearance we bake the Fun-Cake in a closed mould. Using this technology the surface of the cakes is very smooth and the looks are very sharp which cannot be achieved with any other technology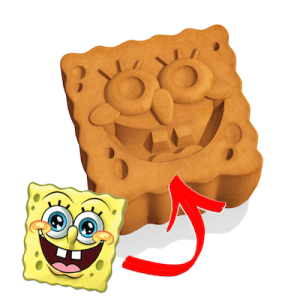 Imagine any shape
Our design process enables any shape to transform in appealing fun-cakes. The engineers use 3D design tools to carve any shape in the baking moulds. On one machine – even at the same time – different Fun-Cake characters can be baked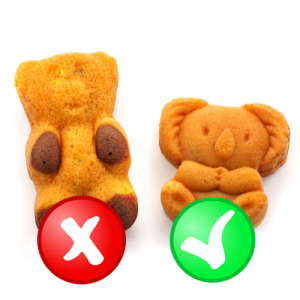 Spectacular design
During baking, the mould remains closed. The leavening agent in the recipe generates a gentle pressure during baking. By this principe the contour of the mould is followed very closely and secondly the surface of the cake is very smooth.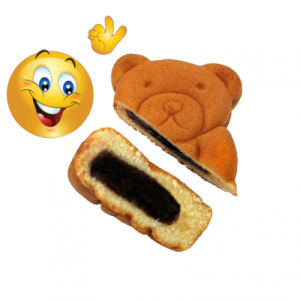 Delicious filling
The filling is applied before baking and formed in the shape of the product. This way a very high filling content can be achieved (30-40%). Fun-Cakes have a rich sense of flavor in every bite. Solid inclusions can be used to replace, or in addition to the filling.