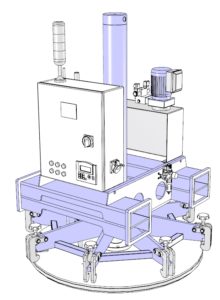 To increase the places where a pressout devise can be used we have developed a mobile version of our pressout devices.
These devices are used to get product out of production vessels of tanks. With this new design a pressout unit can be used where it is needed.
Please contact us for more information.